Hi, my name is Tom,
Google
I consider myself mostly a musician and an artist.  I have spent a large amount of my time over the last 30 years contracting as a house painter,  As I grew older I realized I had given up on my dream of being a professional musician, This was something I had always wanted to pursue and still is to this day.
You can see  original heart felt  music I'm working on at my Band web site www.sugarplumtheband.com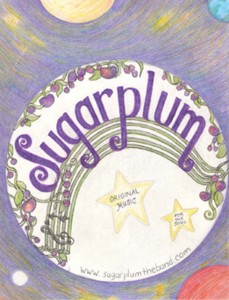 I'm very hopeful and continue to enjoy working on my projects.
In the last few years I started to slowly study on-line marketing and tried many methods.  The majority turned out to be bad ideas or seemed too scammy.
I found that it was very difficult to find information that didn't cost an arm and a leg.  Either they were too costly or misleading.  Often they were both.
I was fed up.  I have actually given  up a few times,  In part it was due to lack of confidence and the other thing I lacked was finding a good system to way to learn how to be successful in this on-line business. .
So I went back to the drawing board and now I have a collection of resources that really work for me.
My site is devoted to resources and tools that can help anyone who doesn't have a lot of money.  It can work for them just like it did for me.  One of the most frustrating thing was everybody seemed to want more money than I could afford at the time,  I needed to start my business with ways that were cost effective .
I  finally found  guidance and sources of information that met my needs,  I am continuously looking for new information that can help me be successful.  The purpose of this site is to make money and support other people like me who just need a help getting started.  Help and advice without costing too much!
I am also offering other resources on self improvement and personal development.
Because self love and confidence are also a big part of this business if you don't have these qualities you'll never have the money you want….and be happy at the same time.
I am here to support my fellow beings because we are all in this together
"You must be the change that you want see in the world"
Mahatma Gandhi
If you have questions or comments I highly encourage you to contact me because
I TRULY WANT TO SUPPORT YOU ON YOUR JOURNEY
Thanks and all the best blessings to you and yours!
Tom
P;ease leave a comment below and I will get right back to you