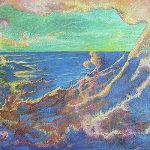 A venue for artists serious about getting their work seen and sold
I love it when I come across an article or post that shows me how to get free awesome services. Especially great are articles that do not hype you into reading 50 pages or watching a 20 minute video only to find out they want money. I have struggled for years trying to find the right venues to showcase and have my abstract art for sale.
For artists that simply want LIKES or compliments there are several places to park your work for it to be seen by a large audience. I personally needed to find a spot where I could actually get some sales. I have a large collection of paintings from years of teaching art classes, taking art classes or simply painting for my own pleasure. I believe I finally got lucky! I now have a place where I can show all of my original art for sale!
I am not getting paid by anyone to write this review. I felt compelled to help other frustrated artists by providing the link and information for them to check out for themselves. The online website I am referring to is www.fineartamerica.com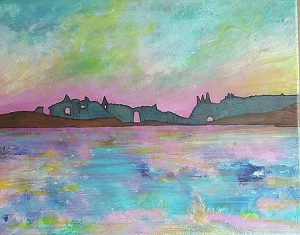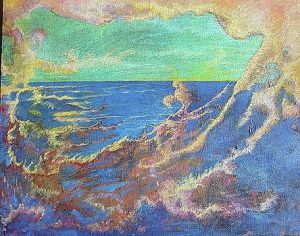 I will simply tell you the facts of my recent experience and anyone who wants to, can look for themselves. I saw a post online and I was very curious to see what it was all about. I liked the fact that you could have all of your artwork turned into various items. I have always wanted to have all of my abstract paintings on products. I could always envision my art on cups, towels, canvas art prints, etc. I also create recycled art, ceramics, textiles and more. I have had fun in the past designing entire spaces and rooms. I consider myself the Bohemian Martha Stewart… however I am way more color oriented than her.
I went to the site and immediately joined at no cost. I started uploading several paintings and pencil drawings. With the free membership you are allowed to post 25 items. This is great for new artists or if you just want to test the waters. People can leave comments on the art and LIKE or favor pieces they connect with. You can join a group, post a blog and much more. I wanted to upgrade to post unlimited art as I have so much to share. The cost is only $30 for the whole year. No other upgrades or charges at all. I told myself as soon as I had a sale I would do this…..I had a sale within 2 days.
I have had this site up for one week and I have done some marketing on my own such as sharing on twitter, Facebook, Google, etc. I asked friends and family to share if they could. Like anything else it takes some effort to get it started, however if you want it you will do what it takes. I have artwork for my group here as well. 
I started making posters for us. It really helped get the word out about my art and music.  I wound up drawing over 20 posters for our shows and always received compliments on the art. This site allows our fans to purchase any of their favorites on whatever item they choose.
I spent about 5 days and many hours selecting the artwork. Next I started taking photos of the art to upload after cropping. Then I took time for the proper displaying, arranging, writing descriptions, sizes and researching keywords. FineArtAmerica provides you with all the suggested prices for everything which makes that part very easy.
I posted about 15 items and then every day would add a few more. I started getting visitors right away. I got great feedback and then asked those who loved the work to please share.
As of today, it has been one week since I placed my art here. As I mentioned I place additional pieces daily to keep visitors interested.
These are the facts. I have had over 2,300 visitors, numerous comments, and 14 sales. This company takes care of all shipping, customer service and getting the artist paid. I ordered a few things myself to see the quality, how they look and how long they take to arrive.
I will post again on this subject in a few weeks in case anyone wants to hear my follow up and find out how it's going.
Here is a link to my own site or click on the pictures if you are interested or want to see some examples.
www.fineartamerica.com/cynthiasilverman
Simply click on the art you like then see it as 16 different products. It is really cool. I wish all of us much success in all of our creative endeavors. Please feel free to leave a comment.
All the best! Cheers!
Cynzi Silverman