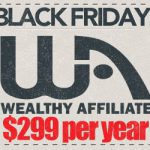 Hello fellow marketer and hopefully inspired artist/musician
I have been a member of Wealthy Affiliate for 4 years now.   It has been one of the wisest purchases I have ever made on the Internet.
You can start without spending a single penny.  Wealthy Affiliate along with Word Press help you to build 2 free websites.  Not only that, you get to take the first  Wealthy Affiliate course for free. Which is worth its weight in gold all by itself.
After becoming a premium member it gets even better.
I have personal experience as a premium member and now have numerous web sites with Wealthy Affiliate.  One of these is for my group, sugarplumtheband.com website. Another benefit of signing up with them is I have been able to buy my domains at some of the best prices around.  The membership also provides hosting for up to 50 sites.
The value is phenomenal and I haven't even gotten to the certification part yet.
They offer a very secure Word Press site for all your domains.  You can participate in two certification courses to aid in having your own online business.
The first course will show you how to build a web site for any product you want to sell.
These courses are very thorough and you will have a web site up in no time.
The second course will train you how to become an affiliate with your own Blog.
The Blog I write has shaped up very well and I have thousands of hits because of this.
And last but not least you get the huge value of the Wealthy Affiliate community.
If you have a question about anything and I do mean anything you can always get an answer.
I have proven the value of Wealthy Affiliate.  
It continues to work very well for me.
I highly recommend that you click the link and find out more.
Thank you
Tom Radcliff
P.S. make sure to sign up for tips and tricks in the box on the right side at the top